Through the actions of Juventutem Michigan, more than three hundred different young adults have attended Traditional Latin Masses around the state of Michigan since our founding in March 2012.  We hope to have again that many assist at our January Pontifical Mass in D.C., following the 40th March for Life (website; facebook).
Click above for our polyglot "about us" section.  While the founding members of Juventutem Michigan have worked for years on young adult Catholic activities and the joint pursuit of holiness, our efforts have been particularly blessed since we accepted the commitments of the International Juventutem Federation and sought affiliation.
Here follow links to many of the liturgies and other gatherings that we have helped to plan.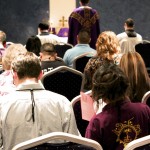 Michigan Catholic Young Adult Conference TLM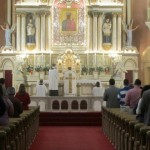 Inaugural Juventutem Michigan Mass & Social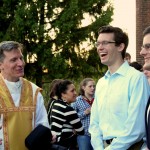 Ascension Thursday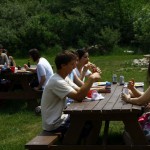 Pentecost Monday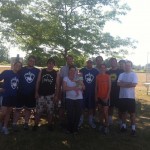 Football (international) and Frisbee at Maybury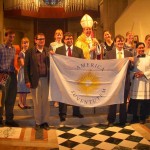 Corpus Christi with Archbishop Vigneron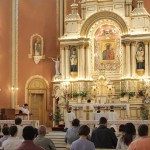 June Mass & Dinner: Feast of the Sacred Heart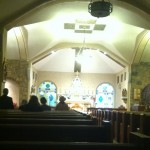 Friday Night Beauty in Brooklyn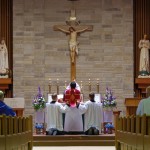 Mass & Lake Day: St. Edward-on-the-Lake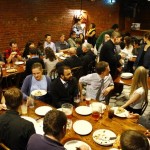 *Bonus* Mass & Dinner: Feast of St. Matthew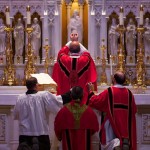 September: Assumption Grotto – Photos (facebook)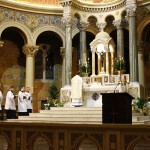 October: Most Holy Redeemer – Photos (facebook)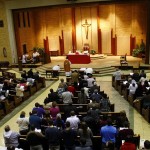 November: Church of the Resurrection
Juventutem Michigan – de marzo a noviembre 2012
A través de las acciones de Juventutem Michigan, más de trescientos jóvenes han asistido a misas tradicionales en latín alrededor del estado de Michigan desde nuestra fundación en marzo de 2012. Esperamos que así de muchos asistan a nuestra Misa Pontifical en enero en Washington, D.C., después de la Marcha Pro-Vida (sitio web; facebook).
Haga click en el menú de arriba para nuestra sección "sobre nosotros" políglota. A la vez que los miembros fundadores de Juventutem Michigan habíamos trabajado por años en actividades para jóvenes católicos y en la búsqueda en común de la santidad, nuestros esfuerzos han sido particularmente bienaventurados desde que aceptamos los compromisos de la Federación Internacional Juventutem y procuramos afiliarnos a ella.
Arriba, al lado de las imágenes, enlaces a recuentos (también en español) de muchas de las liturgias y otras actividades que hemos ayudado a planificar.