Please follow @FIJuventutem on twitter for the most up-to-date information about Juventutem activities.
Priests wishing to celebrate a Private Mass at a Juventutem church: send us an email – contact at juventutemmichigan dot com – and we'll respond with the address of the Google form for reserving yourself a time.
As of July 16th, the young adults assisting Fr. Grygiel in preparing for WYD have advised us of the following information about Mass places and times.
Update (27 July 2016, 12:50 UTC): Our French Juventutem confreres are attending the TLMs and hearing the catecheses organized by the Missionnaires de la Miséricorde: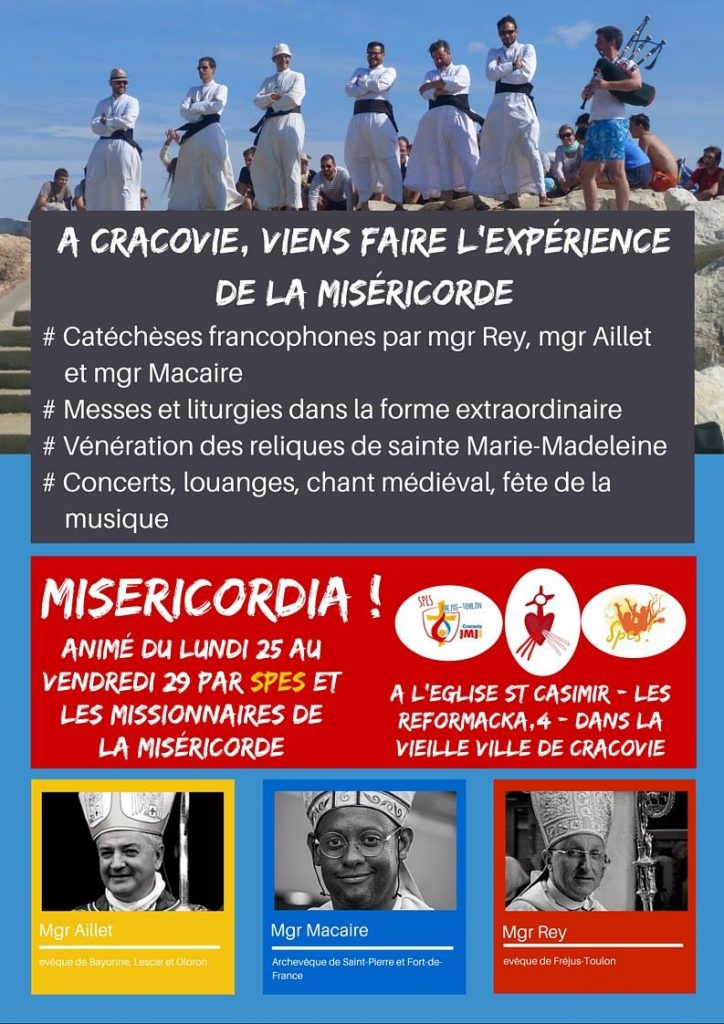 Plan of catecheses and Masses.  Juventutem will use three churches:
– Church of the Conversion of Saint Paul (Stradomska 6 Street) for Sung Masses for English speakers and Low Masses
– Church of Saint Casimir (Reformacka 4 Street) for Sung Masses for French speakers
– Church of Saints Peter and Paul (Grodzka 52 Street) – Pontifical Vespers
The schedule is below.  An ~9 MB pdf of the same information may be downloaded here.
Notes on Low Masses: A priest and an altar boy should bring: amice, alb, chasuble, cincture, corporal, purificator and altar boy's vestments. Please only distribute Holy Communion to the faithful at High Masses and Pontifical High Masses.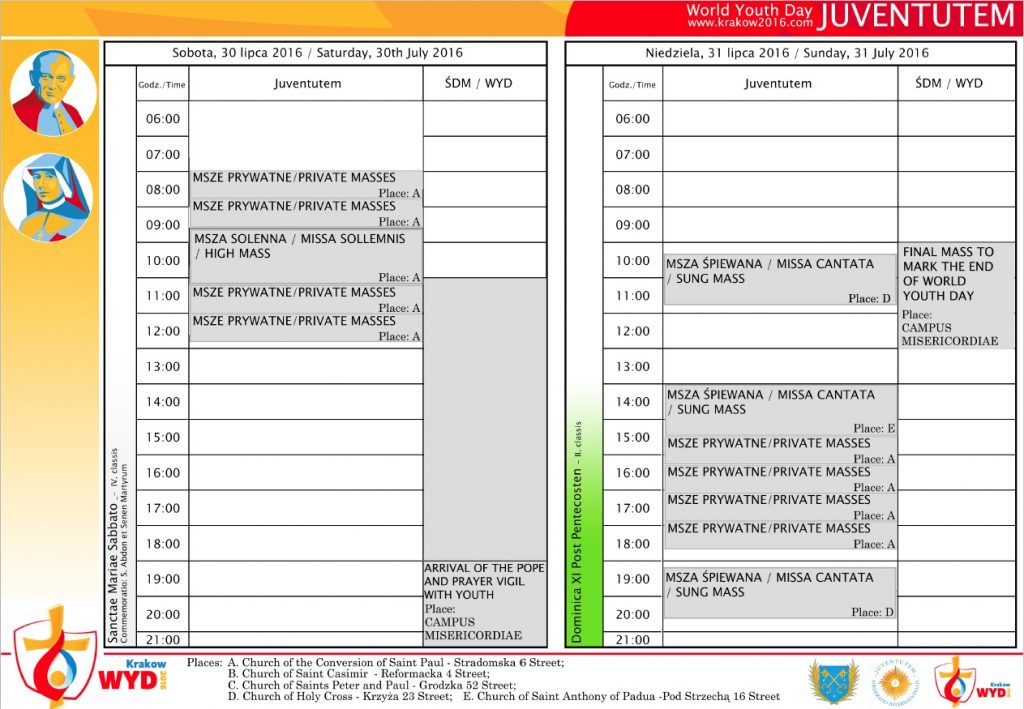 As of July 20th, some young adults of Juventutem are already present in Poland for Days in the Diocese.
Update (25 July 2016, 11:50 UTC): Per Msza Trydencka – Światowe Dni Młodzieży 2016, tonight's kick-off High Mass is at 21:00 Krakow Time.