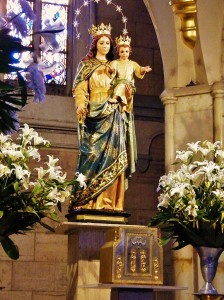 On May 24, 2004, the Feast of Our Lady Help of Christians, the word "Juventutem" was first used between the founders to describe an apostolate that would bring Catholic young adults together for Traditional Latin Masses – both at the World Youth Day Festivals and through-out the life of the Church.
On May 24, 2006, the Fœderatio Internationalis Juventutem was founded in Bern, Switzerland, and has since enjoyed moral personality. While the current breadth of involvement does not match the number of co-founding countries, the federation remains strong and its active chapters are continuing to do good in their particular environments.
Happy Anniversary to Juventutem members and, in particular, to the nine North American chapters that are in good standing with the federation, having fulfilled their commitments!
God bless,
Paul
Group Coordinator, Juventutem Michigan
Secretary, Fœderatio Internationalis Juventutem